Fundraise for a world without MS
Last updated: 28th June 2023
If you'd like to fundraise to help create a world without MS, you can start your journey by simply clicking the link below.
Whether you want to walk, run, cycle, arrange a tournament or event, or whatever – just click on the link to create and personalise your fundraising page. Once it's all ready, just share it with everyone and start fundraising!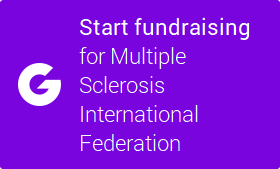 It's completely secure and everything you raise goes to the cause.